The 2020 Holiday Shopping Season: 4 Trends to Watch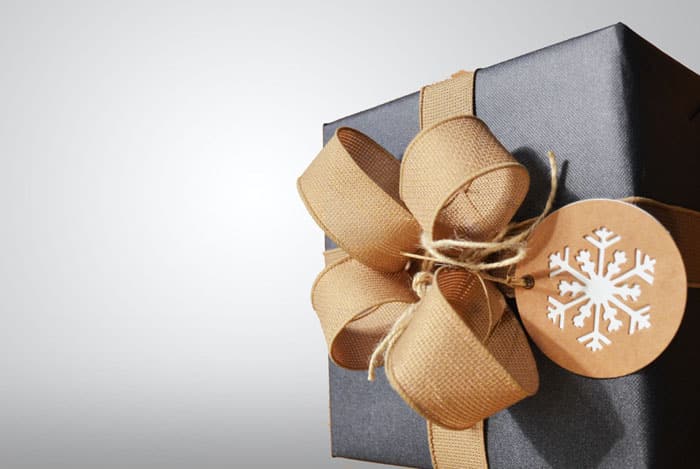 As the 2020 Holiday Shopping Season approaches, businesses are having to prepare for a different type of sales season. Here are four trends merchants will encounter this year along with insight on how eMerchant can help you.
Trend 1: Online Shopping Increases (Even Further)
Ecommerce already increased in the first half of 2020: online sales were up 27% over 2019. The 2020 holiday shopping season will certainly continue this trend. In fact, eMarketer reports that holiday shoppers will do 75% more of their shopping online than in previous years. No doubt, ecommerce retailers should expect more consumers to visit their websites this year than in previous seasons.
Trend 2: Omnichannel Businesses Have an Advantage
Omnichannel shopping occurs when a consumer conducts research, shopping and purchasing in different channels for the same product. The omnichannel model is especially valuable during COVID-19 because it provides consumers the ability to research and browse online, safe from crowded stores. They can also make their purchase online. But, they have the advantage of collecting their purchase from the store the same day: no paying for shipping or waiting days for delivery. Terms like curbside pickup and BOPIS (buy online, pickup in store) have gone mainstream in the online world since the Coronavirus.
The omni-channel trend will hold strong as we enter the holiday season. According to eMarketer, over half of all holiday shoppers will purposely choose stores that offer contactless shopping. And Salesforce projects that businesses with store pickup options will see a 90% increase in online holiday sales over last year.
Setting concerns for safety aside, another critical driver of in-store fulfillment this holiday season will be the demand on shipping providers. As we pointed out with 2019 holiday shopping, BOPIS options usually become much more appealing within five days of Christmas. This year, with less confidence in delivery companies who struggled in the spring and summer, consumers may select BOPIS options much earlier than December 20th.
Trend 3: Holiday Shopping in October
The holiday shopping season traditionally starts on Black Friday. However, this year, as Amazon has pushed their Prime Day from the summer to October, 2020 holiday shopping is now expected to begin much earlier. In fact, Salesforce predicts that the fall Prime Day could displace approximately 10% of online sales that would have normally occurred during Cyber Week (the week after Thanksgiving). With Prime Day and Cyber Week only 50 days apart, the assumption is consumers will shop early instead of waiting. The motivation? There may be a scarcity concern for hot products. Also, earlier shopping helps ease concern about shipping delays. And some may worry that the winter months will bring more lockdowns.
Target has jumped on this bandwagon and has announced they will start holiday sales in October as well. Clearly they are looking to compete with Amazon and ensure they meet their own holiday season revenue goals. Many small businesses may decide to follow. No one wants to miss out on the biggest shopping season of the year, no matter when it starts.
Trend 4: Promotional Planning is Crucial
Sales are usually a very large part of the holiday shopping culture. In an annual retail survey from IBM, consumers said that they will be very focused on finances this holiday season and 32% intend to spend less this holiday than previously. Therefore, promotions will be even more critical this year as shoppers hunt for bargains and sellers compete for their business.
Given that retailers now have an earlier (and longer) 2020 holiday shopping season, full effort and creativity will need to go into promotional planning. As we pointed out, marketing during Coronavirus brings unique challenges, and most importantly, merchants must adapt their programs and messages for consumers' specific needs this year. For example, the IBM study suggested that nearly 40% of millennial and Gen Z respondents would love to have access to interest-free installment payment options; with these options, they could be tempted to spend more on holiday purchases. Perhaps this will become a common offer this season.
Are You Ready?
Merchants need to organize quickly to gear up for the unique circumstances of the 2020 holiday selling season.
Prepare your online store–update product descriptions, SEO keywords and promotions. And match up your online and offline selling so that customers can have an omnichannel experience.

Even if you don't have an online store, get set up with a

payment gateway

. Using the virtual terminal features in the gateway, you can key-in credit card numbers for payments by phone. You can also set up web payment pages and online invoicing to further help with low-contact sales.

Double check your fraud settings and tools. Increased ecommerce activity can also increase fraud.

Set up your inventory management and fulfillment systems to accommodate low-contact delivery. Line up your shipping partners, arrange drop shipping and organize BOPIS and curbside processes. Let your customers know that you have options for them.

Put your promotions together and get them in the marketplace early. Use your email lists and newsletters to drive traffic to your store.
Working with a full-service provider like eMerchant will help you with all of your needs for the holiday season and beyond. We have the best merchant account rates in the industry, and we also provide:
Payment gateways (with virtual terminals) for low contact selling

Retail card terminals and POS systems, including mobile options

Fraud detection and prevention solutions

A wide array of partnerships and connections with business software such as OMS, ERP, and more, to help increase your efficiency.
eMerchant advocates for clients as they navigate this new selling environment. We provide comprehensive solutions that will grow with your business for this holiday season and for many years to come. Contact us today and let us help you prepare.