Tips and Best Practices for Avoiding Refunds and Chargebacks in Your Business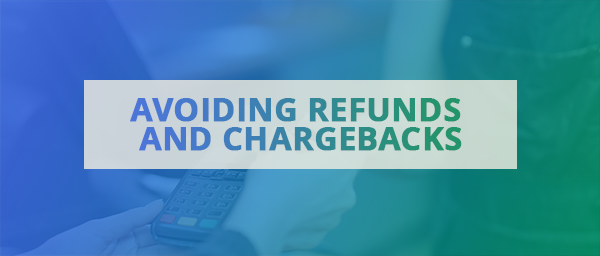 Understand the Reasons for Refunds and Chargebacks
One of the keys to reducing refund requests and chargebacks is to first understand why they occur. Refund requests and chargebacks happen for several reasons, including customer dissatisfaction, product defects or shipping errors. Some customers may also make a purchase, and then decide later that they no longer want the item or that it doesn't meet their needs. By understanding why customers request refunds or initiate chargebacks, you can take steps to prevent them in the first place.
Implement Policies and Procedures to Minimize Refunds and Chargebacks
To minimize refunds and chargebacks, it is essential to establish clear policies and procedures that customers need to follow when making purchases. Clearly define your refund policy and make sure it is easily accessible on your website. Consider providing a satisfaction guarantee or offering a trial period to encourage customers to try out your product or service. By doing so, you're showing confidence in your product or service and providing an added level of comfort to your customers. You should also establish clear procedures for addressing customer issues and complaints. Train your staff to handle these situations professionally and to follow your company's protocol. Make it simple for customers to get in touch with you by providing multiple ways to contact you, including email, phone, or a contact form on your website. It is essential to ensure that customers receive accurate order confirmation emails and tracking information. This will help them keep track of their order and avoid confusion or frustration about not receiving it on time. Be sure to also set realistic shipping timelines and clearly state what customers can expect in terms of delivery times.
Train Your Staff on How to Handle Customer Disputes and Complaints
Your customer service team is the frontline of your business, and it is vital that they are equipped to handle customer disputes and complaints effectively. Train your staff to be empathetic and patient when dealing with customer issues, and provide them with the
necessary tools and guidelines to resolve disputes quickly. When a customer contacts you with a problem, make sure that you listen carefully to their concerns and offer a solution that addresses their specific needs. In some cases, simply apologizing for the inconvenience and offering a discount or refund can be enough to diffuse a potential conflict. Your staff should also be trained to document all customer interactions, including emails, phone calls, and chats, as this can be helpful in resolving disputes and addressing chargebacks. Make sure that your team follows up with customers in a timely manner to ensure that their issues are resolved and that they feel valued. In conclusion, while refunds and chargebacks are a normal part of doing business, implementing the tips and best practices outlined above can minimize the number of requests you receive. By providing excellent customer service, clearly defining your policies and procedures, and ensuring that your staff is trained and equipped to handle customer disputes, you can reduce the number of disputes and create a more positive experience for your customers. Remember, happy customers are more likely to return and recommend your business to others!