Recurring Payment Options and Benefits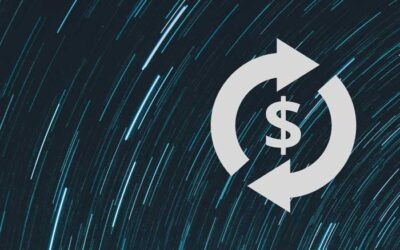 As business in the time of COVID-19 continues to evolve, low-contact payment transactions continue to be important. The ability to set up recurring payments can be a beneficial option for a merchant to secure revenue streams and keep loyal customers. The recurring  payment model can be convenient and cost-effective for customers as well.
How Does a Recurring Payment Work?
Recurring payments, also referred to as recurring billing or auto pay, are transactions set up to occur automatically on an established schedule. The amount of the payment and the schedule are agreed upon up front by the two parties. The best recurring billing software would include the following elements:
The option to use both a credit card and

echeck

for payment

A secure, PCI compliant system to store payment information–no sensitive customer data stored on your computer 

Advanced technology such as

tokenization

to safely pass credit card data

Flexible options for the frequency and amount of payment set up by customer

Easy access to an online control panel to view payment reporting by a variety of parameters
Merchants may choose to use a billing software or ERP system to set up their recurring billing, but using a payment gateway is actually the easiest and most common method for small businesses to accomplish this task. A payment gateway processes card-not-present transactions and can connect to an ecommerce platform or third-party business software as well as be accessed directly through a browser-based portal. The best gateway systems, such as eMerchantGateway, offer the ability to create customized billing schedules for each customer that can be managed through a user-friendly console online or through an app. Merchants can set up reports to track billing by a variety of parameters.
The Mutual Benefits of Recurring Payments
For the merchant, there are several significant benefits of recurring customer billing:
Payments are more likely to be on time and that allows cash flows to be more predictable

On-time payments also reduce accounts receivable risks

Studies show that automatic payments create better customer retention
For customers, setting up a recurring payment can be beneficial as well by:
Eliminating the risk for late payments, late payment fees and possible credit issues

Reducing the time and headache of having to pay bills manually
One of the biggest administrative concerns with stored credit cards is how to deal with expired cards. eMerchantGateway offers an option for the Card Updater feature which can help keep track of expirations and get card data updated. If you are interested in adding this feature, contact us and we'd be happy to help you.
Implementing Recurring Billing Programs
Typically, we see recurring billing in businesses that have memberships and subscriptions: fitness centers, museums, non-profits or publications. In the current era of social distancing, automatic payment processing can provide new advantages to businesses. Automatic payments can save customers from having to hand-deliver a check or present a credit card. Therefore, businesses can use the recurring billing model in creative ways to encourage customers to continue using their product or service. 
Establish a subscription model for a product that is used regularly–automatically process the payment and either ship or provide curbside delivery. For example, veterinarians must limit the number of clients in their lobbies at one time, but this type of model could maintain, or even increase, sales on high-margin food and supplies.

Set up billing for consistent services such as tutoring or online classes. A customer that has automatic payments is more likely to use the service virtually and stay engaged even when they can't physically visit the service provider.

Professional services providers may find recurring billing models, with credit cards or echecks, much more reliable and efficient than collecting a physical check. And the best gateways offer easy electronic invoicing and emailed receipts to help clients maintain their records.
If you are interested in introducing a recurring billing model to your business, getting started with eMerchantGateway is quick and easy. We also provide other payment gateways such as Authorize.Net, USAePay, CyberSource, NMI and Paypal's Payflow Pro, among others.  We can build a total solution that helps your efficiency today and drives your growth in the future.