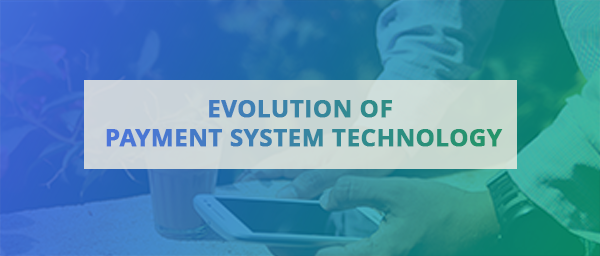 The emergence of electronic payment systems has undeniably revolutionized the way we conduct financial transactions, marking a substantial departure from the days when cash reigned supreme as the primary method of payment. With the inexorable ascent of technology, electronic payments have firmly taken center stage, providing individuals and businesses with convenient, efficient, and versatile means to transfer money securely and swiftly. This transformation represents a seismic shift that warrants comprehensive exploration.
Electronic payment processing systems were borne out of the necessity to address the limitations and inefficiencies associated with traditional cash transactions. While cash, as a medium of exchange, was universally accepted, it carried inherent drawbacks, including the requirement for physical presence, limited security measures, and the encumbrance of carrying substantial sums of currency. The advent of electronic payment systems was, in essence, a response to these shortcomings.
With the introduction of electronic payment processing technology, individuals and businesses gained the ability to conduct transactions remotely, effectively rewriting the playbook for commerce and finance. This shift towards electronic payment systems has ushered in a realm of possibilities, rendering financial operations more seamless, efficient, and accessible to a global audience.
Among the earliest manifestations of electronic payment systems was the introduction of credit cards. The concept of making purchases by simply swiping a plastic card linked to an account revolutionized the way people conducted transactions, providing an unprecedented level of convenience and flexibility. Over time, credit cards became universally embraced, laying the foundation for a burgeoning digital payment ecosystem that continues to evolve to this day.
As technology continued to advance, new electronic payment methods emerged. Automated Clearing House (ACH) transfers and wire transfers entered the scene, allowing individuals and businesses to transfer funds electronically between accounts. These methods dramatically reduced the time and effort required to complete transactions, fostering more efficient cash flow management for businesses and greater convenience for consumers.
The subsequent landmark in the evolution of payment system technology was the rise of online payment platforms offering users secure and convenient means to make payments over the internet. These platforms not only streamlined online commerce but also facilitated cross-border transactions, effectively connecting businesses and consumers on a global scale.
Contactless payments represent the latest frontier in the modernization of financial transactions. These methods have gained immense popularity, driven by their inherent convenience and reduced risk of germ transmission, particularly in the wake of the COVID-19 pandemic. Contactless payments refer to transactions made by simply tapping a card or mobile device on a payment terminal, eliminating the need for physical contact or card insertion.
Near Field Communication (NFC) is a prevalent technology enabling contactless payments. NFC-enabled cards and smartphones have made quick and secure payments a reality, significantly reducing transaction times and delivering a seamless user experience. This innovation has found acceptance across diverse industries, from retail stores to public transportation systems. It has effectively transformed the way people interact with payment systems, reducing reliance on physical cards, cash, and PIN-based transactions.
In conclusion, the evolution of payment system technology has not only revolutionized the way we conduct financial transactions but also redefined the parameters of the financial industry itself. From the advent of electronic payment systems, such as credit cards and online platforms, to the contemporary modernization ushered in by contactless payments, the payment landscape is growing. The convenience, security, and efficiency of electronic and contactless payment systems have rendered the financial world more accessible, faster, and flexible, catering to the diverse needs of individuals and businesses on a global scale. This evolution underscores the perpetual dynamism and innovation that characterize the realm of payment systems in our digital age.