What Fraud Tactics are Trending on the Top 5 Ecommerce Platforms?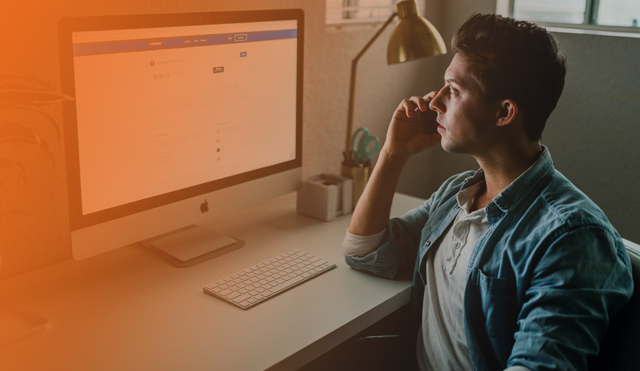 By Rafael Lourenco, EVP and Partner, ClearSale
It is estimated that there are as many as 24 million ecommerce websites across the globe today, with more than 439 companies supplying platforms for these online stores. Yet, only 5 platforms hold 30% of the ecommerce platform market share: Shopify, BigCommerce, WooCommerce, VTEX, and Shift4Shop (formerly 3dcart). So, if you are an online merchant, chances are you're probably using one of these.
The widespread usage of these platforms also means that shops who use them are targets for fraudsters. Each ecommerce platform offers a level of fraud protection, but it's crucial that online merchants are vigilant and leverage every advantage possible to protect their customers and their profits.
For merchants utilizing one of these popular platforms for their storefront, awareness is key. Below, you'll find the current trending fraud strategies merchants must manage on these powerhouse platforms.
Trending Fraud Types on the Top 5 Ecommerce Platforms
Account Take Over
Large-scale data breaches and the Dark Web have turned Account Take Over (ATO) Fraud into a popular and booming business for fraudsters.
ATO is a form of identity theft that includes the misuse of ecommerce customer accounts. A bad actor gets access to a customer's account on an ecommerce site – through credentials that were part of a breach, phishing schemes, or other methods – and changes the customer's information, including passwords. Stored payment methods and loyalty points are then used to make fraudulent purchases of goods and services, leaving the merchant out merchandise and money when the account owner eventually discovers the issue.
Friendly Fraud
Friendly fraud is, unfortunately, a tried-and-true classic fraud method. Worse, its frequency is increasing thanks to so many customers facing financial hardships, furloughs, and layoffs in recent months.
This type of fraud involves a customer ordering an item and then filing a chargeback with their credit card company, claiming that the item was damaged or never arrived. The customer keeps the item but also receives a credit from their card company, while the merchant loses the goods.
Triangulation Fraud
One of the values of modern ecommerce platforms is they are simple to set up. Unfortunately, this makes triangulation fraud simple for criminals to execute. While triangulation fraud is most common on third-party sites like eBay and Amazon, that doesn't mean that merchants on the big 5 ecommerce platforms are immune.
A fake website is set up, or items are listed on a third-party site, that entices consumers to purchase real items at low prices. After a customer makes a purchase, the fraudster places an order with an online merchant using a stolen credit card number and has the item shipped to the customer. The customer is none the wiser, as they received their goods. Eventually, the cardholder will realize there is a problem and report it to their card company. The merchant won't know that the transaction was fraudulent until weeks or months later.
Buy-Now-Pickup-Later (BNPL) or Buy Online, Pickup In-Store (BOPIS)
The ability to purchase items online and then easily pick them up curbside, is what kept many merchants going during the pandemic, especially restaurants. Using either an account that has been taken over or a stolen card, a fraudster orders items on a merchant's site and picks it up within a matter of hours. Both the fraudster and the merchandise are gone before the cardholder or the merchant has time to realize what happened and react. Each of the five most popular e-commerce platforms offers merchants the ability to offer BOPIS, either through a third-party plugin or as a platform add-on.
Fraud Tools on the Big 5 Platforms
Each of the five big ecommerce platforms offers some level of fraud protection for their merchants as part of the product.
Shopify Plus
Shopify offers a program to its merchants called Shopify Fraud Protect, which uses advanced algorithms to detect fraud and rates transactions as protected or not protected. If a protected transaction results in a chargeback, Shopify handles the dispute process and reimburses the merchant. There are some high-risk orders that aren't protected, and the service does not cover PayPal purchases.
BigCommerce
BigCommerce is a weighty and configurable platform. By and large, they leave fraud protection to the experts, having partnered with leading payment gateways and fraud protection solutions for 3rd party apps that are easy to add on to the base platform.
WooCommerce
Much like BigCommerce, WooCommerce leaves things like fraud protection to third-party plugins, allowing the vendor to choose the right solution for their needs and risk profile.
VTEX
Like the previous two entries in this list, VTEX relies on the expertise of fraud prevention providers to offer detection, prevention, and chargeback guarantees to merchants on the platform.
Shift4Shop
Ship4Shop offers an add-on application called Fraudwatch. The application provides some basic fraud protection, such as a 12-point scoring system for transactions. Ship4Shop's fraud app has some limitations, including no fraud guarantees and a limited rating system.

Whichever of these platforms you are using to power your ecommerce business, it's possible to raise the bar on fraud prevention to protect your customers and your revenue. When looking for a third-party plug-in for your online store, ideally find one that has an add-on specific to your platform, making it easy to install and configure. Ensure that the service you choose protects you from both fraudulent purchases and chargebacks, and prevents your customer from false-positive declines. The right outsourced fraud solution will be comprehensive and will offer 100% protection against chargebacks, with a proven track record in the industry.
Rafael Lourenco is Executive Vice President and Partner at ClearSale, a card-not-present fraud prevention operation that helps retailers increase sales and eliminate chargebacks before they happen. The company's proprietary technology and in-house staff of seasoned analysts provide an end-to-end outsourced fraud detection solution for online retailers to achieve industry-high approval rates while virtually eliminating false positives. Follow on LinkedIn, Facebook, Twitter @ClearSaleUS, or visit https://www.clear.sale.