An Omnichannel Strategy for Amazon in Irvine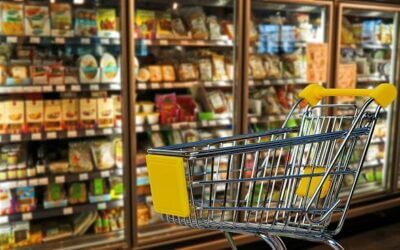 Being active members of the Irvine Chamber of Commerce and engaged citizens in the Orange County community, we at eMerchant are always interested when new businesses plan to open near us. Imagine our surprise when Orange County local news reported that Amazon is opening a grocery store at the Irvine Marketplace! According to a recent article in the Orange County Register, Amazon Fresh applied for a liquor license for use in the former Babies R Us building. Amazon—the benchmark for online marketplaces, free shipping and more—investing in a retail store? Why is brick and mortar suddenly appealing to this ecommerce giant?
Actually, this is not a sudden occurrence. Amazon has several other physical outlets already. The first type is for package drop off/pick up with one already located near UC Irvine. In addition, Amazon has retail stores for books, gifts and convenience items (Amazon Go). And, of course, Amazon's acquisition of Whole Foods provides a presence for them in 460 stores in North America and Great Britain.
Given today's environment, this physical presence for an ecommerce-first company may seem surprising. We all tend to assume brick and mortar retailers are migrating business online, not the reverse. But there are many advantages of the bricks and clicks business model, and there are several strong arguments for Amazon, or any online retailer, to build a physical presence in key markets.
WHAT IS BRICKS AND CLICKS?
Bricks and clicks is just a fun way to describe an omnichannel strategy for retail sales. It acknowledges that customers like options: researching, shopping and purchasing that crosses between online and offline channels for a single transaction. For many years, the assumption was that the "bricks" were declining and the companies that went online (i.e., the "clicks") were going to overtake retail selling.  However, it seems that companies that can offer BOTH bricks and clicks are the ones that may win the day.
In 2019, Deloitte reported a holiday shopping survey where 69% of shoppers planned to shop online and then subsequently make their purchase in store. This rate was up 3% over the previous year's survey. Certainly, the immediate gratification of purchasing in-person is tough to replicate with online purchases, even with fast shipping. Not to mention the ability to confirm the quality of a product when you purchase it in person. No doubt, online retailers don't want to be competitively disadvantaged. One study showed that 67% of larger ecommerce-first brands had recently opened physical stores trying to capitalize on in-person shopping and purchasing advantages. If you throw in consumer expectations regarding hassle-free returns, you have yet another reason to give customers in-store options.
Interestingly, Millennials enjoy shopping in stores at higher rates than their parents. Specifically, they enjoy the in-person browsing experience. However, they also reveal in an article from eMarketer that in-store browsing leads to online purchasing more often that in-store purchasing. Just another argument in support of omnichannel retailing.
CLICK AND COLLECT
Click and Collect is an example of a very popular trend that was highlighted in our December blog post on eCommerceCart. Click and Collect (a.k.a., buying online and picking up in the store) is a major factor in holiday shopping for those last-minute shoppers: the last shipment dates are usually far too early for procrastinators. Research showed that 45% of shoppers buy online and pick up in store and ecommerce sites providing in-store pick up "will see 28% greater revenue in the last five days of the season over websites that do not have the same option." This points to a significant advantage to omnichannel businesses, something Amazon clearly recognizes and wants to leverage.
CREATIVE SOLUTIONS FOR LUCRATIVE MARKETS
As we already mentioned, Amazon has a physical store located near UC Irvine. Why? Because students clearly fit the online shopping demographic, but delivery to a dorm or other student housing can be a logistical challenge. This storefront provides a locker system with unique codes to allow self-service pick up. In addition, faster delivery is available for certain items when they are delivered to this outlet. Of course, this location also receives returns, making the return process simpler for local residents. This return option follows the model that Amazon established with Kohl's:  customers can bring their Amazon returns to Kohl's store locations to be processed on the spot. Overall, having physical locations for delivery and returns helps better serve Amazon's customers.
INCREMENTAL SALES
The return arrangement with Kohl's benefits Kohl's with the foot traffic of Amazon returners. To capitalize on this traffic, Kohl's even offered a coupon to Amazon customers for making a purchase in Kohl's that day. Kohl's was hoping customers would be opportunistic and do some impulse purchasing.  With Amazon's own outlets, it allows customers additional return locations, not only offsetting shipping costs, but also giving Amazon the benefit of having traffic into its own stores and driving its own incremental sales. And those impulse buys could result in real dollars for Amazon. In a survey by Slickdeals.net, the average U.S. consumer spends $5,400 a year on impulse purchases!
All of this logic and strategy aside, some industry watchers are musing that Amazon may just be bored. Perhaps they want to disrupt the retail supermarket industry just because they can? Amazon has been an innovation leader in the online shopping experience. So, it isn't far-fetched to think that Amazon could also improve upon the brick and mortar store experience and win big. We are looking forward to seeing what happens…right here in our backyard.
If you want to sell your products across multiple channels, eMerchant can help. Our team can find the right merchant account options for you and provide credit card terminals / POS systems for brick and mortar locations, virtual terminals for MOTO business and payment gateways for ecommerce. Contact us today!