Payment Gateways 101: Learn How They Work For Processing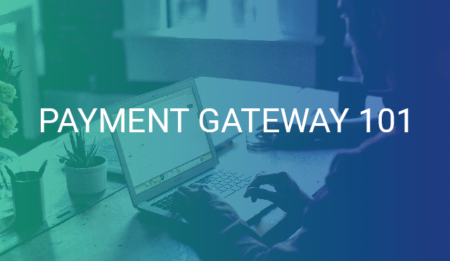 Regardless of whether you run an online business, mail order business, or manage a traditional brick-and-mortar storefront, you will need an effective payment gateway to accept credit cards. Payment gateways are essential for eCommerce businesses. While choosing a gateway provider to accept credit cards can be confusing, with the proper research with payment gateways 101 education, you can decide on and integrate your gateway easily.
Payment Gateways vs. Payment Processors: What's the Difference
When it comes to processing payments, it's easy to get confused between payment gateways and payment processors. Let's take a quick look at the differences between these two terms, as well as how they're related to internet credit card processing.
What is a Payment Gateway?
A payment gateway is any service that allows you to collect payments online. These services are typically used in conjunction with a payment processor. When merchants sign up with a payment gateway, they're essentially "guiding" their customers to send payments through the service's associated payment processor. If a payment is made, the payment processor will then collect the money and send it to the merchant's bank account. Because payment processors collect the payment, merchants don't have to take any additional action.
What is a Payment Processor?
A payment processor is a company that specializes in merchant services that it works with. When a customer makes a purchase through a payment processor, the processor will take care of collecting the payment for the merchant. In turn, the processor will then send the money to the merchant's bank account. Given that these services handle the entire process from beginning to end, they typically charge much higher processing fees than payment gateways.
Differences Between Payment Gateways and Payment Processors
A payment gateway collects payments and routes them through a payment processor, not the other way around. A payment processor can be a third party, owned and operated by the processor or a merchant service provider. A payment processor can be a bank, payment network, financial institution, or merchant service provider.
How does a payment gateway work?
The payment gateway links your shopping cart to your merchant account at a processing bank via a hosted application. It accepts transactions, encrypts purchase information, verifies validity, and then transfers them to your merchant account. In addition to passing transactions, it also offers numerous benefits to the business owner. In addition, it keeps records of your transactions, provides a user interface to view and organize them, monitors and detects fraudulent transactions, and it can generate reports that you can analyze.
Here's how it works on your site.
You can process all of your online payments with payment gateways by connecting your merchant account with your website order form. A secure internet connection enables the gateway interface to transfer and verify the information on the submitted form before sending it to your merchant account. When your merchant account/bank responds electronically, the gateway displays the returned information as an incomplete or successful transaction on your site. All of this happens in real-time, so your customers know right away if their order has been successful.
Process flow for secure processing
Your website's gateway provides a secure connection between your site, your customers, and your merchant account. The software works behind a secure connection, encrypts data, and stores sensitive information on PCI-compliant servers. Additionally, gateways are crucial to preventing fraudulent activities on your site, along with secure transactions. With a combination of tools such as AVS (address verification system), Card ID verification (three digits on the back of the card), Buyer authentication (verified by Visa SecureCode or Mastercard SecureCode), and Fraud Control Modules, 99.9% of fraud can be prevented. When picking a gateway, make sure it has all these tools.
Gateway features to look for:
You may not find every credit card processing payment gateway company suitable for your eCommerce business. Consider these six features when choosing a gateway.
1. Is the processing real-time?
2. Is eCheck payment accepted?
3. Does the program have a virtual terminal?
4. Is Quickbooks available?
5. Is Multi-Currency Processing supported?
6. Is there a user-friendly Customer Billing Database?
You will also want to make sure recurring billing is available if your business or product requires frequent payments. You should also make sure it can support the shopping cart you use. Not all gateways are compatible with every shopping cart, so check before selecting one.
Integration of your gateway
For your shopping cart to work properly with your gateway, your web developer will need to integrate it with your gateway. The process usually involves copying a small code from the gateway and pasting it into the shopping cart's settings. If your cart is custom built, your web developer will need to know how to integrate it into his code. However, not all payment gateway companies enable all payment processing on the company website. Rather, they may redirect your customers to an alternative site before returning to the original. If your customer sees this type of system as a breach of security, they may go elsewhere. The best gateways are seamless on your site and perform transactions right behind the scenes when integrated properly.
By doing your research, you can find a payment gateway that is right for your eCommerce business. Check out our gateway section to learn more about the gateways we offer, and inquire about our own eMerchantGateway that will simplify and integrate your entire payment processing experience.